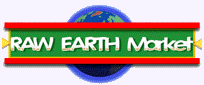 Body-Friendly Foods ~ Earth-Friendly Goods
.:Info Web:.
"Raw For Life " is an A-to-Z encyclopedia of Raw Food, perfect for beginners and Raw Food enthusiasts.
This DVD is perfect for Vegetarians, Vegans, and Raw Food Vegans looking for new recipes and resources; someone coping with diabetes, heart disease, or excess weight, those seeking to reverse their aging process; athletes looking to improve their performance; actors, dancers, and other performers looking for a healthy way to maintain their weight and image; anyone looking to live longer, be stronger, perform at their best, and get their nutrition on the right track!